1) To create your WindTunneling account go to join.windtunneling.com
2) Click the "Create an Account" button.

3) In the Sign Up form enter the project code you received, your email, create a strong password, and click "Submit" to create your account.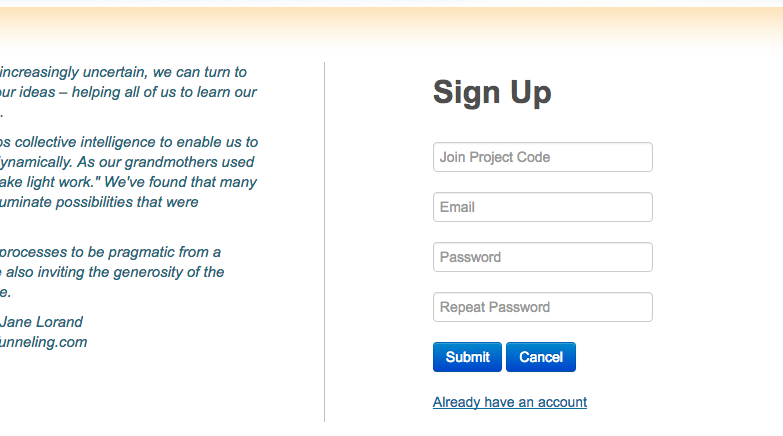 You will be asked to accept the Terms of Service for using WindTunneling. Once you do you will be taken directly to your project. You can now use your email and password you created to log in again and again.